MY PHILOSOPHY:
"When life hits hardest, you need an attorney who will be on your side."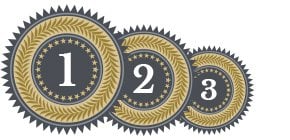 This page is currently undergoing reconstruction.
In the meantime, please click a link at the top right of this page to learn more about Mr. Lee, read testimonials from former clients and attorneys in the community, or contact us to discuss your case.
We will fight to protect your rights.
Some attorneys will take whatever cases come through the door but here at Lee Criminal Defense, we purposefully limit the amount of cases we will take so that every client can receive the help they need.
Driving Under the Influence →
Boating Under the Influence →
Public Intoxication →
Drug Charges →
Assault Charges →
Representation in Knox and Surrounding Counties →
REQUEST A FREE CONSULTATION
Fill out the form below to recieve a free and confidential intial consultation.